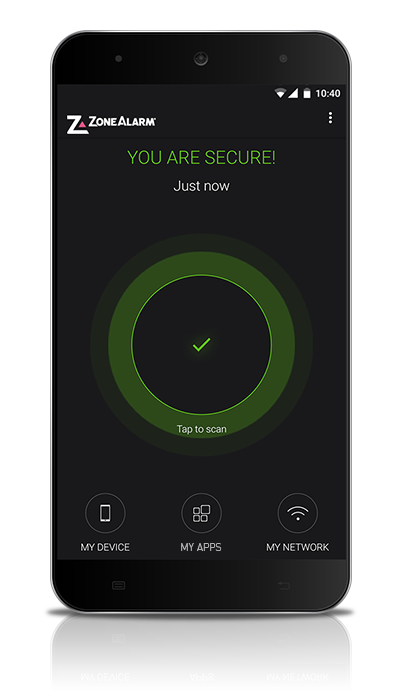 ZoneAlarm® MOBILE SECURITY
ZoneAlarm protects you from hackers, vulnerable Wi-Fi connections, and malicious apps.
Mobile devices are involved in almost everything you do: shopping, banking, navigating, social media, sports and entertainment. All that personal information on your smartphone could be at risk. Each time you download a new app, connect to a public Wi-Fi network, or accidentally leave your phone unattended, you run the risk of exposing precious information to hackers. You need a robust, dynamic and lightweight solution to protect your phone wherever you go - that's why we developed ZoneAlarm Mobile Security – The Ultimate protection against mobile threats.